The FREE 5-Day KICKSTART is an easy peasy approach that will kickstart your body into healthy eating!
You'll drink one super healthy, 100% plant-based, almost raw vegan, whole food green smoothie each and every day for 5-days!
For 5 days you will blend and enjoy one of our easy peasy green smoothies, while still eating regular meals.... KICKSTART green smoothies are great for breakfast or enjoy as a snack!
You will be amazed at how this one simple addition to your day can make you feel so energized & inspired!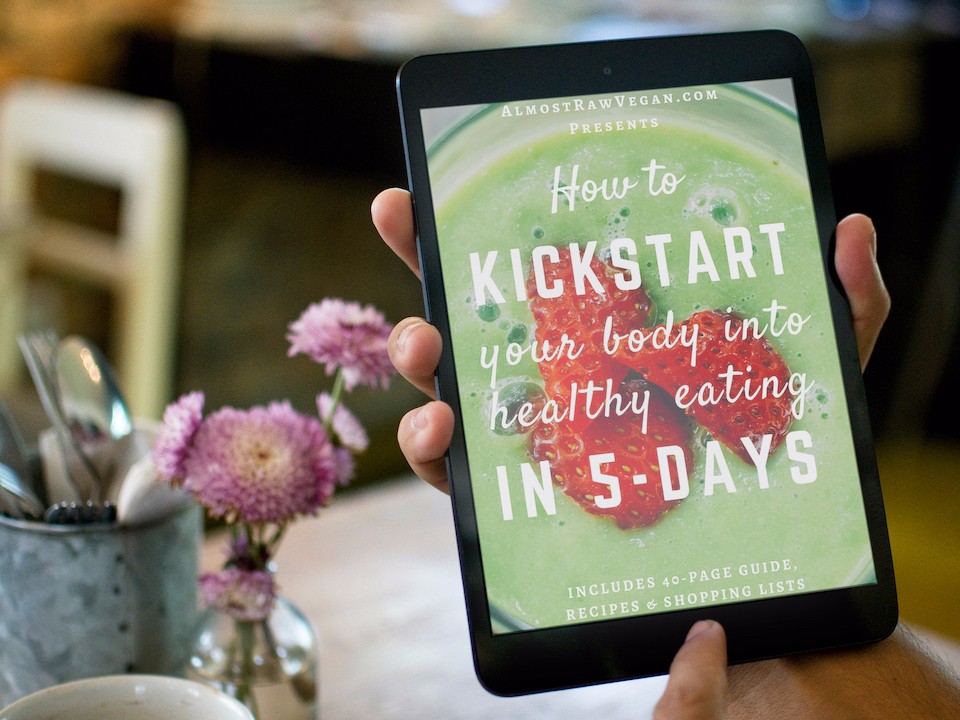 It's our simple, delicious & quick way to fuel your body and boost your energy!
With only 5-days you will SEE and FEEL a difference and you better yet you will be INSPIRED to adopt more healthy goodness into your days ~ the spiral effect that will leave you wanting even more!
It's 100% Plant-Based, Whole Food & 'Almost Raw' Vegan! All natural, nothing processed, no powders or gimmicks!
The 5-Day KICKSTART will kickstart your body into feeling these AMAZING BENEFITS:
weight loss

increased energy

improved complexion

sleep more soundly

improved health

no brain fog

and so much more
Join the FREE 5-Day KICKSTART and together we'll KICKSTART your Health & Wellness!